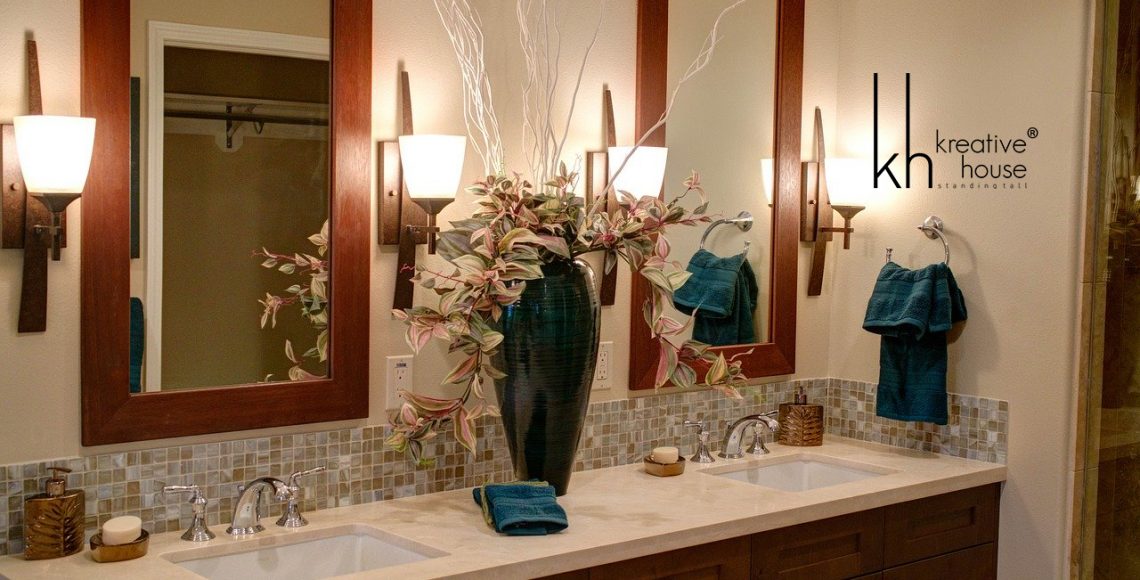 Best Bathroom Sink Ideas and Designs: Trying to make a beautiful looking bathroom is not that easy. Due to the lack of space most of us cannot incorporate all the fixtures or elements that we would like. But one of the best ways to deal with this is by beautify your sink area. This will not only give the entire bathroom a extraordihnary look but will also be a cost efficient alternative. Here kreative House provides the most popular designs around the world and could become an essential part of your design room too.
Best Bathroom Sink Ideas: When it comes to home decor projects, we'll admit that the sinks in our house are not exactly the first thing we'd think of to get creative with.
Ways To Dress Up your Sink: Here's the ideas to get you decorating a very important room. Hopefully this list will inspire you to decorate your kitchen sink area today!
Inspiring Bathroom Design Ideas: This small bathroom saves space with a pedestal sink and an alcove walk-in shower. The natural light from the window really makes the difference here.
Best Bathroom Designs: Bathroom Design Ideas That Will Make You Never Want to Leave the Tub … The serene space was inspired by spas at her favorite hotels. … into the bathroom with two wooden chests in lieu of traditional sink vanities
Please feel free to contact me if you need any further information. Please let me know if you have any questions.
Mobile/WhatsApp No: +91 9963-277-542
Email: info1@kreativehouse.asia
Address 1: Flat No.302, 1st Floor, Sree Homes, Plot No.51, M.B.Society, Hitech City Main Rd, Hyderabad, Telangana 500084.
Address 2: Regus Pune Metropolitan Business Centre Pvt Ltd, Baner, Pune 411045
Subscribe to Kreativehouse:
YouTube: www.youtube.com/channel/UCLYGdZagVC7I8vSaS4-7iyg
Like us on Facebook: www.facebook.com/kreativehouse.asia
Follow us on Linkedin: www.linkedin.com/company/kreative-house
Follow us on Twitter: www.twitter.com/KreativeHousee
Follow us on Pinterest: www.pinterest.com/Kreative_House
Follow us on Instagram: www.instagram.com/kreative_house_hyd_pune
View Blogspot: www.kreativehousehyderabad.blogspot.com