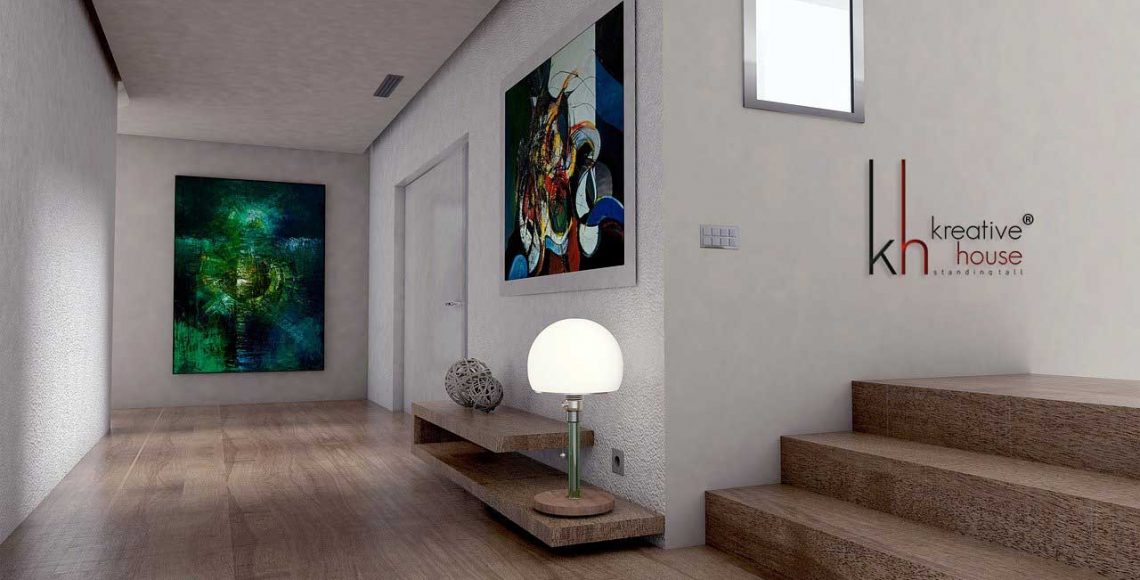 The entrance hall of your home is the first place that your guests see and it should be interesting and give your guest a sneak peek into the style of the home. This space needs to be welcoming, fun and imaginative, the entrance hall should also be reflective of your personality, character and the things that you love most in life.
We all know that the entrance hall in a home is the key to making a great first impression on guests, but so many people seem to undervalue entryway design. When it comes to the question of how to decorate an entryway, anyway kreativeHouse is there to help you, the interior designers and decorators of kreativeHouse will help you to design the Entrance Hall that can be decorated as a trendy and contemporary space or even have a vintage appeal.
Please feel free to contact me if you need any further information. Please let me know if you have any questions.
Mobile/WhatsApp No: +91 9963277542
Email: info1@kreativehouse.asia
Address 1: Flat No.302, 1st Floor, Sree Homes, Plot No.51, M.B.Society, Hitech City Main Rd, Hyderabad, Telangana 500084.
Address 2: Regus Pune Metropolitan Business Centre Pvt Ltd, Baner, Pune 411045
Subscribe to Kreativehouse YouTube: www.youtube.com/channel/UCLYGdZagVC7I8vSaS4-7iyg
Like us on Facebook: www.facebook.com/kreativehouse.asia
Follow us on Linkedin: www.linkedin.com/company/kreative-house
Follow us on Twitter: www.twitter.com/KreativeHousee
Follow us on Pinterest: www.pinterest.com/Kreative_House
Follow us on Instagram: www.instagram.com/kreative_house_hyd_pune
View Blogspot: www.kreativehousehyderabad.blogspot.com