The kitchen operates as the heart of the home and a space where we cook and enjoy food while socializing with friends and family. So with these new stats, let's take a look at the top kitchen trends.
1.    Quartz worktops
Quartz counter top has become more trendy.  Made from one of the hardest minerals on earth, quartz countertops are arguably the most durable option for kitchens. They're also some of the most eye-catching. They come in a wide variety of colors, including fire-engine red and apple green, as well as earthy browns, blacks, and creams, with sparkles and veining for the look of granite or marble.
2.    Handle less units
The overall linear look is proving very popular in today's modern kitchen, and we will continue to see more plain and handle less doors for a simple yet modern style, predominantly in gloss finishes and in grey or neutral earthy hues. The traditional grained timber and timber effects sector in natural tones will also become more popular thanks to the increase in painted colour options, and this will only continue to grow as homeowner's desire a look that is both sleek and flexible.
3.      Copper accents
The main trend in colour right now is towards grey and earthy tones with homeowners opting for simple, neutral colored kitchen designs that will stand the test of time. In 2017 shades of grey in cabinets and doors will continue to be in demand and we will also start to see more copper colored handles, accessories and appliances coming through as people try to find alternatives to stainless steel and black to complement their cabinets.
4.   Clutter-free countertops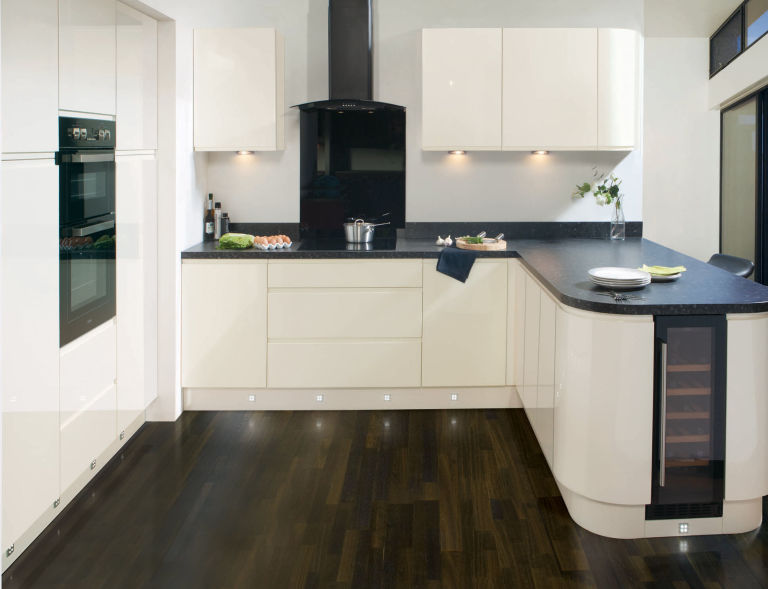 Having clutter-free countertops is an emerging interior design trend. It can open up the space of a kitchen and allows the home cook to calmly prepare their food at a clear surface. The options for cabinetry are developing to enable this layout, carrying various compartments and shelves for everything from seasoning and oils to paper towels and tea bags. Clear worktops can also create the illusion of a larger kitchen space, for the smaller kitchen environment.
5.      The industrial look
Industrial design is a style that has grown in recent years and the trend looks set to continue. Characterized by details such as exposed brick, exposed pipes, rustic metals and minimalist furniture, the trend is inspired by factory spaces.
Keep up-to-date with our inspiring ideas, latest trends by visiting our website www.kreativehouse.asia …