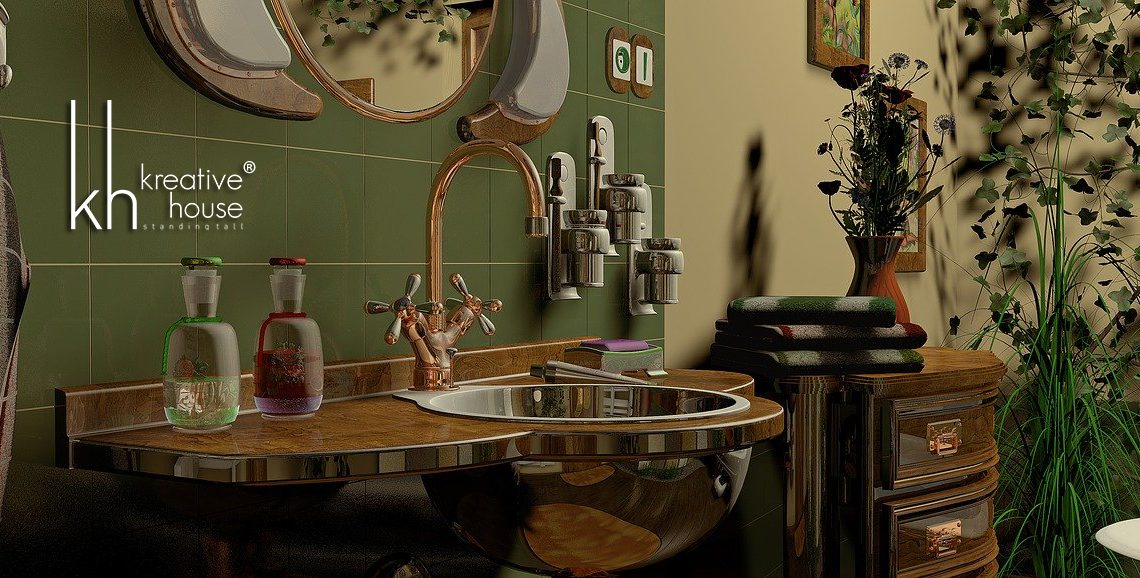 Best Washbasin Designs: It a small home or a large one, the bathroom remains the true measure of the luxurious bearing that you come to enjoy. All the elements such as shower cabin, washbasin, cabinets, towel rack, bathtub, mirror, etc. The good old washbasin is one such respectful element that oftentimes gets overlooked while you are observe a design upgrade. However, by blending different styles like modern, rustic, classic, etc., mixing materials like wood, ceramics, stone & metal, and smartly employing hues & lighting, the washbasin area can be conveniently given a generous mound of composed and the bathroom, a bright revamp.Here the kreative House provides the most popular designs around the world and could become an essential part of your design room too.
Extraordinary Sinks That You Will Not Find In An Average Home: The domestic sink can take on many different forms, from a traditional round bowl basin to a sharp-edged shallow twin user trough.
Best Unique bathroom sinks images: . Basins come in all manners of finishes, colours and sizes, but we wanted to delve deeper into the world of super sinks to see if we could uncover something really extraordinary.
Unusual and Creative Bathroom Sinks: We think that unusual and creative sinks can make any bathroom go from zero to hero in the decor department. They offer so much opportunity to express our ideas.
Unique Bathroom Sink Ideas: Unique bathroom sinks are the best way to boost a lackluster loo. elevate any bathroom, there's nothing quite like the wow factor a trendy washbasin brings.
Wash up in style with these unique bathroom sinks: The handy farmhouse units and modern self-supporting sinks are all the new rage. As we all know bathrooms are the important part of any home
Please feel free to contact me if you need any further information. Please let me know if you have any questions.
Mobile/WhatsApp No: +91 9963277542
Email: info1@kreativehouse.asia
Address 1: Flat No.302, 1st Floor, Sree Homes, Plot No.51, M.B.Society, Hitech City Main Rd, Hyderabad, Telangana 500084.
Address 2: Regus Pune Metropolitan Business Centre Pvt Ltd, Baner, Pune 411045
Subscribe to Kreativehouse:
YouTube: www.youtube.com/channel/UCLYGdZagVC7I8vSaS4-7iyg
Like us on Facebook: www.facebook.com/kreativehouse.asia
Follow us on Linkedin: www.linkedin.com/company/kreative-house
Follow us on Twitter: www.twitter.com/KreativeHousee
Follow us on Pinterest: www.pinterest.com/Kreative_House
Follow us on Instagram: www.instagram.com/kreative_house_hyd_pune
View Blogspot: www.kreativehousehyderabad.blogspot.com