The month for the brightest festival has arrived. In all the festivities we celebrate; Diwali has a way of lighting up everyone's heart with fun, laughter, sparkles and mirth. It's time to gear up and make your home festival ready. We have a few ideas for you that can absolutely dazzle your Diwali home décor.
Dust off your rugs and carpets
Cleaning is an important part of Diwali decoration as Lakshmi, the goddess of prosperity brings her blessings to houses that are clean and comfortable. So clean every corner of your home and make it completely clutter free. Clean your old and dusty furniture, remove spider webs from every corner of your home, clean the ceilings, electrical fittings such as air conditioners, wall lights, ceiling fans, floors etc. to get a complete clean look.
Exterior Decoration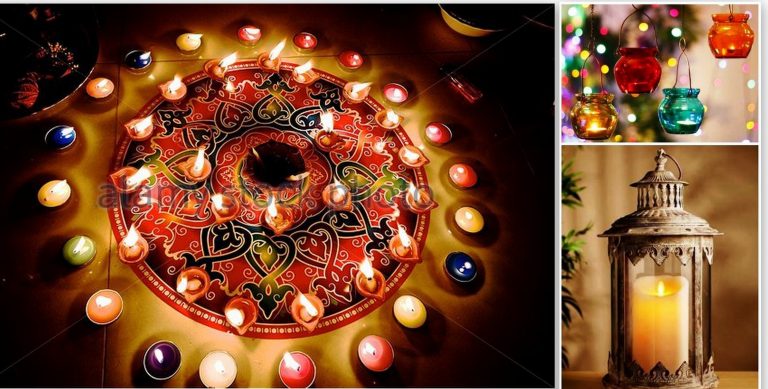 Have a colorful large Rangoli in the doorway of your house and make it brighter and more beautiful by placing earthen Diyas around them.
Place candles and diyas on your exterior walls.
If you have a garden, hang candle holders or lanterns in your garden and give an illusion of hanging lights.
Interior Decoration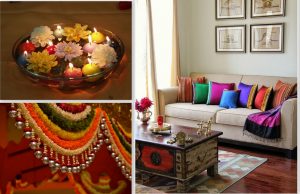 Adore your living room with a large earthen or glass pot filled with water, floral petals and floating candles.
Hang candle lights at different heights to add the ethnicity to your rooms.
Use garlands to decorate the doors of your rooms.
Change curtains and cushion covers with bright color materials.
Give a spiritual look with photos of gods and goddesses in your rooms.
Diwali is a festival of lights; brighten your home with lights and joy. Give your best in decorating your home and fill the ecstasy of happiness into every one who visits your home.
Here kreative House provides the most popular designs around the world and could become an essential part of your design room too.
Please feel free to contact me if you need any further information. Please let me know if you have any questions.
Mobile/WhatsApp No: +91 9963-277-542
Email: info1@kreativehouse.asia
Address 1: Flat No.302, 1st Floor, Sree Homes, Plot No.51, M.B.Society, Hitech City Main Rd, Hyderabad, Telangana 500084.
Address 2: Regus Pune Metropolitan Business Centre Pvt Ltd, Baner, Pune 411045
Subscribe to Kreativehouse:
YouTube: www.youtube.com/channel/UCLYGdZagVC7I8vSaS4-7iyg
Like us on Facebook: www.facebook.com/kreativehouse.asia
Follow us on Linkedin: www.linkedin.com/company/kreative-house
Follow us on Twitter: www.twitter.com/KreativeHousee
Follow us on Pinterest: www.pinterest.com/Kreative_House
Follow us on Instagram: www.instagram.com/kreative_house_hyd_pune
View Blogspot: www.kreativehousehyderabad.blogspot.com