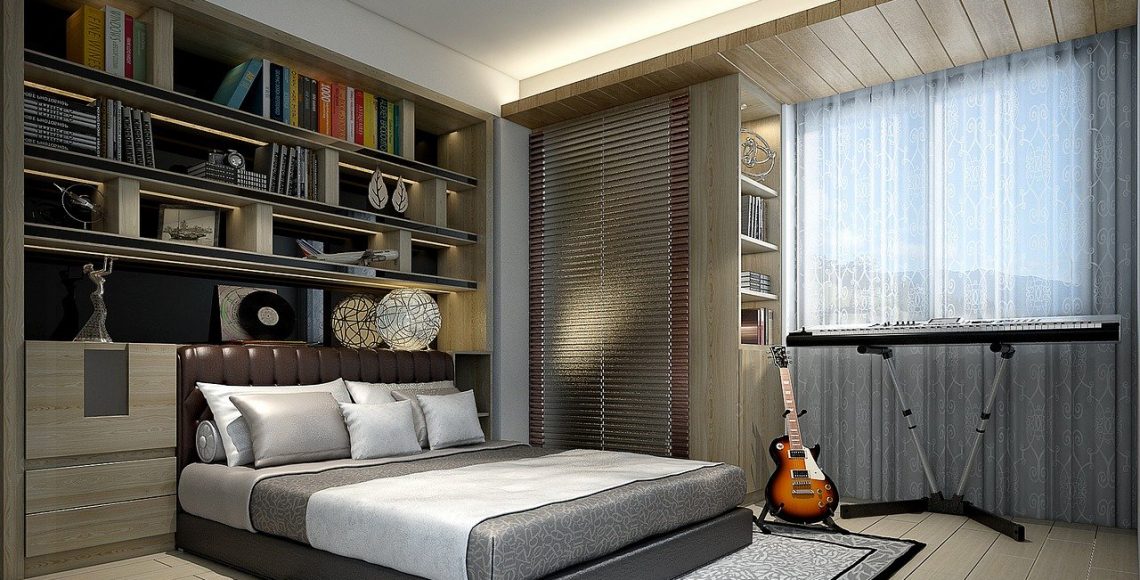 Stylish Bedroom Design Ideas : When it comes to decorating a bedroom choosing the right elements that are aesthetically pleasing without taking away floor space is the most challenging decision. It helps to determine the style of the room, whether modern, simple, or least. Besides the bedroom furniture, other details like bed linen, curtains, lighting and other accessories have to be chosen carefully to keep the desired atmosphere. Here the kreative House provides the most popular designs around the world and could become an essential part of your design room too.
Best Bedroom Ideas – How To Decorate a Bedroom: Out of every space in a home, your bedroom is without a doubt the most personal. Even though it's an area many of your guests may never actually see, it still deserves a great deal of attention.
Small Bedroom Design Ideas: With the right design ideas, small bedrooms can have impressive style. These small bedrooms prove that it's not accumulated square footage that counts toward supreme style.
Best Bedroom Ideas images: A modern bedroom design scheme never fails to impress. It's sleek and simple look makes for a calming set-up that's ideal for getting a good night's rest.
Stylish Small Bedroom Design Ideas: Small Bedroom Ideas That Are Big in Style. Light and Bright Decorating Ideas. The color white is an expansive and practical choice for small bedroom decor. Cozy Corner Bed. Slim Headboard and Bed Frame.
Please feel free to contact me if you need any further information. Please let me know if you have any questions.
Mobile/WhatsApp No: +91 9963277542
Email: info1@kreativehouse.asia
Address 1: Flat No.302, 1st Floor, Sree Homes, Plot No.51, M.B.Society, Hitech City Main Rd, Hyderabad, Telangana 500084.
Address 2: Regus Pune Metropolitan Business Centre Pvt Ltd, Baner, Pune 411045
Subscribe to Kreativehouse:
YouTube: www.youtube.com/channel/UCLYGdZagVC7I8vSaS4-7iyg
Like us on Facebook: www.facebook.com/kreativehouse.asia
Follow us on Linkedin: www.linkedin.com/company/kreative-house
Follow us on Twitter: www.twitter.com/KreativeHousee
Follow us on Pinterest: www.pinterest.com/Kreative_House
Follow us on Instagram: www.instagram.com/kreative_house_hyd_pune
View Blogspot: www.kreativehousehyderabad.blogspot.com