When our clients seek for Architectural design services, we deliver more than standard plans for typical rooms. The space is planned to fit their life; considerations are taken to how they live, and how their home can function to contribute to quality of life, working for them. This means personalized planning of the space, or as we call it Space Planning.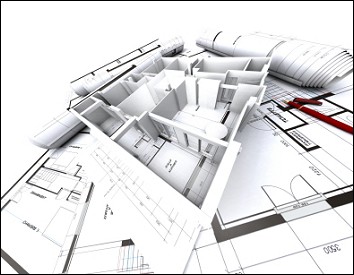 Space Planning is a very important element of design; in architectural design. A room's layout and flow make or break its enjoy-ability; without proper planning you end up with awkward spaces.
When approaching the design of a residential building, the things to consider are requirements of the occupants, lighting and ventilation. By considering all these factors, the scaled floor plan is designed. This ensures efficient use of floor space without wasting it. If done right, it accounts for all possible use of a given space. When the process is completed, it can result in a comprehensive space plan. This is a drawing that identifies the needs and required elements of spaces, including windows, doors, and even furniture within them.
Space planning helps designers take advantage of factors such as directional orientation of the home, installation of plumbing and HVAC, efficient placement of entryways, creation of functional work areas such as kitchens and laundry rooms with sufficient space for storage.
The beauty of Space planning (custom design) is you don't have to settle on working with the space that you have, you can design for a space that works for you. Imagine a home that is perfectly comfortable to live in, just the way that you want to live in it.
Are you ready to get started on your project?
Kreative House" is known as the most sought after firm for residential architecture and interior design in India. Kreative House is famous for Design and Execution of Luxury and Green High end Residences without compromising on innovativeness in design and quality in execution". The firm designs and executes customized amenities to suit individual personalities and needs of the clients.