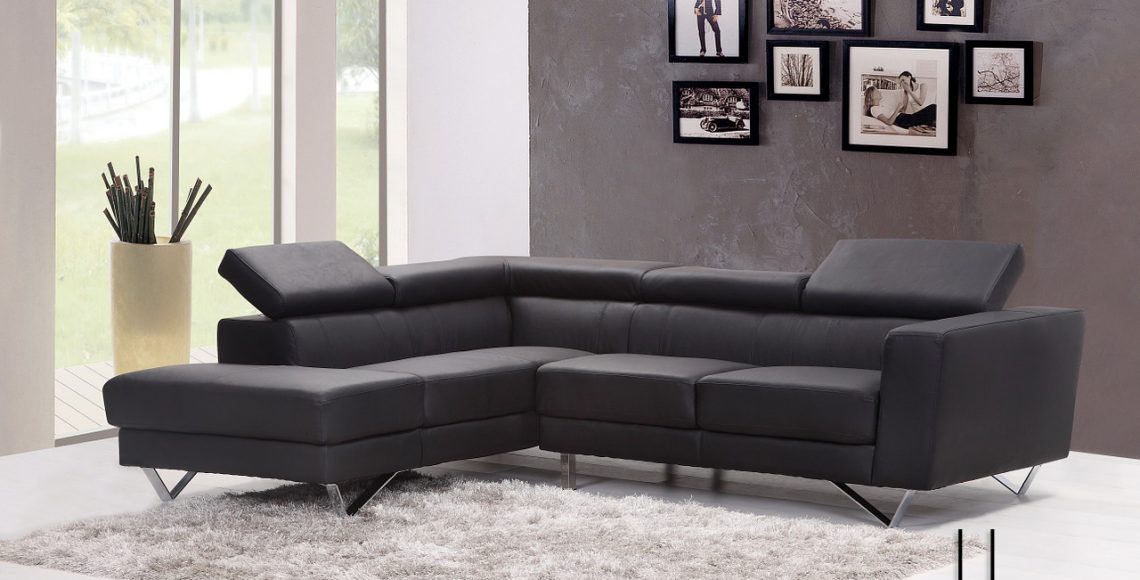 Best Sofas Ideas: The size and quality of sofa in a living room shows the financial status and taste of its owners like other living room furniture. Sofa styles have come and gone through the centuries and though today they are much less ornate and decorative they have retained the air of luxury and class around them. Sofas today are available in all types of leather and fabric finishes   that can be purchased depending on budget, size of the living room and personal taste. Sofas have been cherished by adults, children and pets too for decades as they are the coziest places one can curl into and sleep. Here are some of the most popular sofa designs around the world and could become an essential part of your living room too.
Classic splendor
Comfort and splendor are two words that pop into the mind on viewing this deep cushioned sofa set. Exuding style and luxury the designer has combined two styles while planning the layout and structure of this three piece five seat sofa set. While the sectioned seat in the twin seat sofa makes it appear like a tuxedo style sofa, the outward protruding legs and curved arms tell a different design story. The back cushions too are designed to provide maximum comfort with curved edges.
Brilliant white chesterfield
Chesterfield sofa is one of the oldest surviving sofa designs from classic era with trademark quilted design and deep cushioned comfort. Though it is associated with old world charm this deep buttoned sofa that is also referred to as "tufted" design has scrolling arms that bend outwards. Tiny exposed feet of the Chesterfield can either be square pegs or round buttons or even the classic outward protruding type. Chesterfields were traditionally made in brown leather but are now available even with fabric upholstery which are considered fake by purists
Brilliant hues of sea green and black against contrasting light brown make up the color theme of this living room. Both the green and black sofas are made in classic English countryside style and have velvet cushions to enhance the comfort level. The generously deep cushions in the back rest and seat are ultimate in comfort. These sofas are characterized by rounded arms and low skirt around the rim to hide the legs typical of Victorian era when all furniture pieces had to have their legs covered.
Comfy grey
Designed like a loveseat with cushioned outward curving handles this sofa is wide enough to accommodate two people comfortably. Decorated with bespoke cushions and upholstered with similar fabric the sofa's back interspersed with multicolored cushions in different textures and patterns. The seat section has deep buttons like a chesterfield and is supported by rotund feet.
Minimalistic sofa in teal
Designed out of wood this sofa is strong but simplistic with clean lines along the arm and backrest. The teal seat and cushions enhance the richness of wood visible through shiny coat of varnish. Curved arms and outward protruding legs give this minimalist style sofa a slightly aggressive edge. Large enough to easily accommodate two adults and a child this sofa has a single seat with three separate back cushions.
 Upholstered in green silk the deep single cushioned sofa does not have any legs and sits on its bottom against the floor. Excellent mix of green and lavender cushions creates a powerful contrast against the white deep pile rug. Large enough to seat four to five people and wide enough for a person to sleep this attractive sofa can be used for both tasks.
Orson sofa
Inspired by an old classic sofa at a New York pub. Square hands are cushioned and completely holstered to maintain symmetry as the sofa does not have any feet and is placed directly on the ground. Contrast indigo blue cushions are brilliant against cream yellow covers.
Modern Elegance
This modern white leather sofa suits the sentiments of today's generation that gives equal importance to both style and comfort. The wide "L" shaped design with low back rest is just enough to provide support for the lower back and a few cushions are given for supporting upper back. The sparkling white sofa is an excellent contrast to black metal lamp and hounds tooth mat.